January 16, 2015
by
Dennis Percher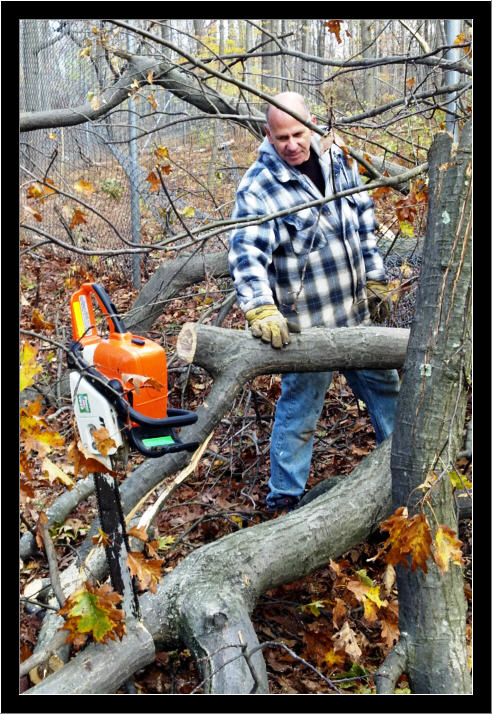 We are sorry to report the passing of Jay Leslie of South Orange – an SMC Board member during 2012 and 2013 – on January 14th after a long fight against leukemia.
We will miss his spirited assistance in clearing the trails, especially after Sandy (pictured) as co-coordinator of the Chain Saw Gang, and his keen sense of humor.
Our condolences go out to his wife, Tina, and family.